Billie Letts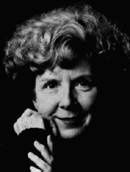 Billie Letts grew up as an only child of parents who were children themselves in Tulsa, Oklahoma. She was always surrounded by good friends, neighbors and relatives. She first lighted on the idea of writing when after doing a book report in fourth grade on God's Little Acre, she realized the power of the 'language arts'.
When she was thirty, married and with two sons, she was close to graduating from college, to start her career as an English teacher. Up until that point, her husband Dennis was making $300 a month teaching at a college in eastern Oklahoma. During the summer they would move back to his home town working odd jobs. Then, Dennis was offered an opportunity as a Fulbright lecturer in Copenhagen, Denmark so off they went where her education was accelerated by the people she met. When they returned to the States, she finished her English degree at Southeast Missouri State and she began teaching. In 1975, 125 Vietnamese refugees were sent to Southeastern and she began to teach English as a second language.
Twenty years later her husband Dennis had already retired and had started acting in films. Her sons were grown and each with creative careers. And Billie Letts was still dreaming of becoming a "real" writer. At the age of 55, she went to a writers conference in New Orleans where she had an opportunity to meet with Literary Agent Elaine Markson, a reward for signing up early. This brief encounter turned into a opportunity to send Ms. Markson her "Tales from Wal-Mart" stories - one with a note about a title called "Where the Heart Is", saying the story wouldn't let her go. Elaine Markson suggested it might be the beginning of a novel. It was. It was published in 1995, making Billie Letts a real writer and winner of the Walker Percy Award and the 1996 Oklahoma Book Award.
She still lives in Oklahoma with her husband, Dennis, where she teaches Creative Writing at Southeastern Oklahoma State University.
---
Comments and Questions about this Web site: zenana@writeme.com
[ Current/Next Book ] [ Current Book List ] [ Browse by Year ] [ Browse by Author ] [ Reader's Guides ] [ Best Sellers ] [ Other Book Clubs ] [ Post a Review ] [ Read a Review ]