Stephen King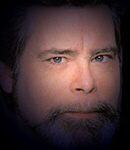 Stephen Edwin King was born in Portland, Maine in 1947. His parents were Donald and Nellie Ruth Pillsbury King. His parents separated when King was a toddler and he and his older brother, David, were raised by his mother. Ruth King's parents, Guy and Nellie Pillsbury, had become incapacitated with old age, and she was persuaded by her sisters to take over the physical care of the elderly couple when King was eleven. Other family members provided a small house in Durham and financial support. After King's grandparents passed away, his mother found work in the kitchens of Pineland, a nearby residential facility for the retarded.
Stephen King attended grammar school in Durham and then Lisbon Falls High School, graduating in 1966. From his sophomore year at the University of Maine at Orono, he wrote a weekly column for the school newspaper, THE MAINE CAMPUS. He was also active in student politics, serving as a member of the Student Senate. He came to support the anti-war movement on the Orono campus, arriving at his stance from a conservative view that the war in Vietnam was unconstitutional. He graduated from the University of Maine at Orono in 1970, with a B.S. in English and qualified to teach at the high school level. A draft board examination immediately after graduation had found him 4-F on grounds of high blood pressure, limited vision, flat feet, and punctured ear drums.
He and Tabitha Spruce married in January of 1971. He met Tabitha in the stacks of the Fogler Library at the University of Maine at Orono, where they both worked as students. As King was unable to find placement as a teacher immediately, they lived on his earnings as a laborer at an industrial laundry, and her student loan and savings, with an occasional boost from a short story sale to men's magazines. King had made his first short story sale to a mass market men's magazine shortly after his graduation from the University. Many of the short stories he sold to men's magazines were later gathered into the Night Shift collection or appeared in other anthologies.
In the fall of 197l, King began teaching high school English classes at Hampden Academy, the public high school in Hampden, Maine. Writing in the evenings and on the weekends, he continued to produce short stories and to work on novels.
In the spring of 1973, Doubleday & Co. accepted the novel Carrie for publication. On Mother's Day of that year, Stephen learned from his new editor at Doubleday, Bill Thompson, that a major paperback sale would provide him with the means to leave teaching and write full-time.
At the end of the summer of 1973, after having lived in and around Bangor since their marriage, the Kings moved their growing family to southern Maine because of King's mother's failing health . Renting a summer home on Sebago Lake in North Windham for the winter, King wrote his next-published novel (originally titled Second Coming and then Jerusalem's Lot, before it became Salem's Lot) in a small room in the garage. During this period, King's mother died of cancer, at the age of 59.
Carrie was published in the spring of 1974. That same fall, King and his family left Maine for Boulder, Colorado. They lived there for a little less than a year, during which King wrote The Shining, set in Colorado. Returning to Maine in the summer of 1975, they purchased a home in the Lakes Region of western Maine. At that house, King finished writing The Stand, much of which is also set in Boulder. The Dead Zone was also written in Bridgton.
In 1977, King and his family spent three months of a projected year-long stay in England, but cut the stay short, returned home in mid-December, and purchased a new home in Center Lovell, Maine. After living there one summer, they moved north to Orrington, near Bangor, so that King could teach creative writing at the University of Maine at Orono. The Kings returned to Center Lovell in the spring of 1979. In 1980, they purchased a second winter home in Bangor, retaining the Center Lovell house as a summer home.
Stephen King and his wife have three children: Naomi Rachel, Joe Hill and Owen Phillip.
Stephen King has not only written novels, novellas, and short stories, he has also written screenplays and acted. He put some of his college dramatic society experience to use when he did a bit part in a George Romero picture, Knightriders, and Creepshow, a film he scripted. Joe Hill King also appeared in Creepshow, which was released in 1982. Stephen King wrote and directed the movie Maximum Overdrive in 1985. Creepshow II was released in 1987. Many of his works have been adapted for the screen including Carrie, The Dead Zone, The Shining, Christine, Salem's Lot, Firestarter, Cujo, Pet Sematary (for which King wrote the screenplay and had a bit part as a minister), Misery, Dolores Claiborne, The Shawshank Redmption, and The Green Mile, as well as several others. The popular movie, Stand By Me, was adapted from his novella, "The Body" from Different Seasons. In 1992, Sleepwalkers was produced from an original screenplay by King.
---
Comments and Questions about this Web site: zenana@writeme.com
[ Current/Next Book ] [ Current Book List ] [ Browse by Year ] [ Browse by Author ] [ Reader's Guides ] [ Best Sellers ] [ Other Book Clubs ] [ Post a Review ] [ Read a Review ]