Frances Mayes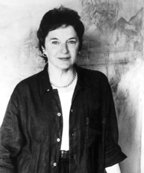 Frances Mayes is a Georgia-born poet essayist, travel writer, and gourmet cook, as well as a creative writing professor at San Francisco State University. Mayes spends every summer at her home in Cortona, Italy, made famous via Under the Tuscan Sun: At Home in Italy—a memoir about buying and restoring an abandoned villa in the spectacular Tuscan countryside. The book has been listed on the New York Times' Bestseller List for over two years and was cited as a New York Times Notable Book of 1996 after its release.
Mayes also has written books of poetry, including Ex Voto, The Book of Summer, The Arts of Fire, Sunday in Another Country, and Hours, as well as a college textbook titled The Discovery of Poetry. Her poems have appeared in Poetry, The Atlantic Monthly, Volt, and New American Writing. Her autobiographical essays have been published in the American Poetry Review, the American Scholar, and the Southern Review, and four have been selected as Notable Essays by Robert Atwan, editor of Best American Essays. She is currently working on several new projects: a compilation of poems tentatively titled X in Flux; another book called Sweet Life, which Mayes says is a kind of 'further adventures' in Italy; and an as-yet untitled novel, set in the South, about the violent death of a woman and its long-range effects on her two children.
Frances Mayes lives in Cortona, Italy and in San Francisco. She is a professor of creative writing at San Francisco State University, where she has directed The Poetry Center and chaired the Department of Creative Writing. She is currently on sabbatical leave and is in Italy.
---
Comments and Questions about this Web site: zenana@writeme.com
[ Current/Next Book ] [ Current Book List ] [ Browse by Year ] [ Browse by Author ] [ Reader's Guides ] [ Best Sellers ] [ Other Book Clubs ] [ Post a Review ] [ Read a Review ]