(Nelle) Harper Lee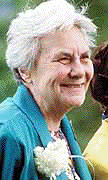 (Nelle) Harper Lee is the author of To Kill a Mockingbird, which was awarded the Pulitzer Prize in 1961. The book became an international bestseller and was adapted onto the screen in 1962 where Gregory Peck won a Best Actor Oscar for his compassionate performance as Atticus Finch. Lee was 34 when the work was published, and it has remained her only novel.

Descendent from Robert E. Lee, the Southern Civil War general, Harper Lee was born in Monroeville, Alabama. Her father was a former newspaper editor and proprietor, who had served as a state senator and practiced as a lawyer in Monroeville. Lee studied law at the University of Alabama from 1945 to 1949, and spent a year as an exchange student in Oxford University, Wellington Square. Six months before finishing her studies, she went to New York to pursue a literary career. She worked as an Airline reservation clerk with Eastern Air Lines and British Overseas Airways during the 1950s. In 1959 Lee accompanied Truman Capote to Holcombe, Kansas, as a research assistant for Capote's classic non-fiction novel In Cold Blood (1966).

Although her first novel gained a huge success, Lee did not continue her career as a writer. She returned from New York to Monroeville, where she has lived avoiding interviews. To Kill a Mockingbird has been translated into several languages.
---
Comments and Questions about this Web site: zenana@writeme.com
[ Current/Next Book ] [ Current Book List ] [ Browse by Year ] [ Browse by Author ] [ Reader's Guides ] [ Best Sellers ] [ Other Book Clubs ] [ Post a Review ] [ Read a Review ]