David Guterson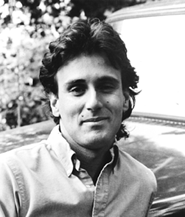 David Guterson was born in Seattle in 1956. His father, Murray Guterson, is a distinguished criminal defense lawyer: "One of the things I heard [from him] early on was to find something you love to do--before you think about money or anything else. The other thing was to do something that you feel has a positive impact on the world."
Guterson received his M.A. from the University of Washington, where he studied under the writer Charles Johnson. It was there that he developed his ideas about the moral function of literature: "Fiction writers shouldn't dictate to people what their morality should be," he said in a recent interview. "Yet not enough writers are presenting moral questions for reflection, which I think is a very important obligation."
After moving to Bainbridge Island in Puget Sound, Guterson taught English at the local high school and began writing journalism for Sports Illustrated and Harper's magazine, where he is now a contributing editor. His books include a collection of short stories, The Country Ahead of Us, the Country Behind, Family Matters: Why Homeschooling Makes Sense, Snow Falling on Cedars, which won the 1995 PEN/Faulkner Award and East of the Mountains.
---
Comments and Questions about this Web site: zenana@writeme.com
[ Current/Next Book ] [ Current Book List ] [ Browse by Year ] [ Browse by Author ] [ Reader's Guides ] [ Best Sellers ] [ Other Book Clubs ] [ Post a Review ] [ Read a Review ]