---
Michael Cunningham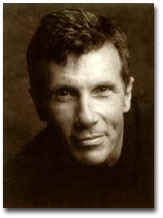 Michael Cunningham was born in Cincinnati, Ohio, in 1952 and grew up in Pasadena, California. He received his B.A. in English literature from Stanford University and his M.F.A. from the University of Iowa. His novel A Home at the End of the World was published by FSG in 1990 to wide acclaim. Flesh and Blood, another novel, followed in 1995. His work has appeared in The Atlantic Monthly, Redbook, Esquire, The Paris Review, The New Yorker, Vogue, and Metropolitan Home. His story "White Angel" was chosen for Best American Short Stories 1989.
He received the 1999 Pulitzer Prize for Fiction and the PEN/Faulkner Award, both for The Hours. The Hours is Cunningham's third novel. It is set in New York and tells a complex story based on Virginia Woolf's classic Mrs. Dalloway.
"I hadn't expected to be celebrating," said Cunningham, who teaches creative writing at Columbia University. "My partner, Ken Korbett, is my mentor and muse and first and most important reader. He's a clinical psychologist, and he's with a patient right now, and when he's done, we'll have a good cry and figure out what to do next."
Mr. Cunningham also received a Guggenheim Fellowship in 1993, a National Endowment for the Arts Fellowship in 1988, and a Michener Fellowship from the University of Iowa in 1982. Michael currently lives in New York City.
---


Compare new & used books prices

---
Comments and Questions about this Web site: zenana@writeme.com
[ HOME ] [ Current/Next Book ] [ Current Book List ] [ Browse by Year ] [ Browse by Author ] [ Reader's Guides ] [ Best Sellers ] [ Other Book Clubs ] [ Post a Review ] [ Read a Review ]
Zenana Book Club
KemoDog of DogStar Productions
All Rights Reserved
Revised: February 19, 2003